Chris Levine @ Houghton Hall
22 October 2021 – 23 December 2021
At a time when light and sound shows involving lasers are a common spectacle, Chris Levine's 528 Hz Love Frequency descended onto planet Earth like a being from another planet.
However, visitors expecting a rock spectacular or a Star Wars laser fest will be disappointed. Levine's light and sound installations are aimed at an altogether more contemplative experience. The principal installations evolve slowly over a two-hour period.
There is a spiritual experience to be had. Whether it's through the low humming vibrations of 'The Molecule of Light' or the ethereal portrait of the Queen 'The Lightness of Being', what the viewer experiences is otherworldly. Even if you resist this pull, you cannot help but marvel at the beauty of Physics.
Houghton Hall have pulled off a master stroke with Levine's exhibition. Coming on the back of their successful Summer exhibitions, 528 Hz Love Frequency was able to transform a dark and cold winter's night into something mesmerisingly wondrous.
Some of the highlights include: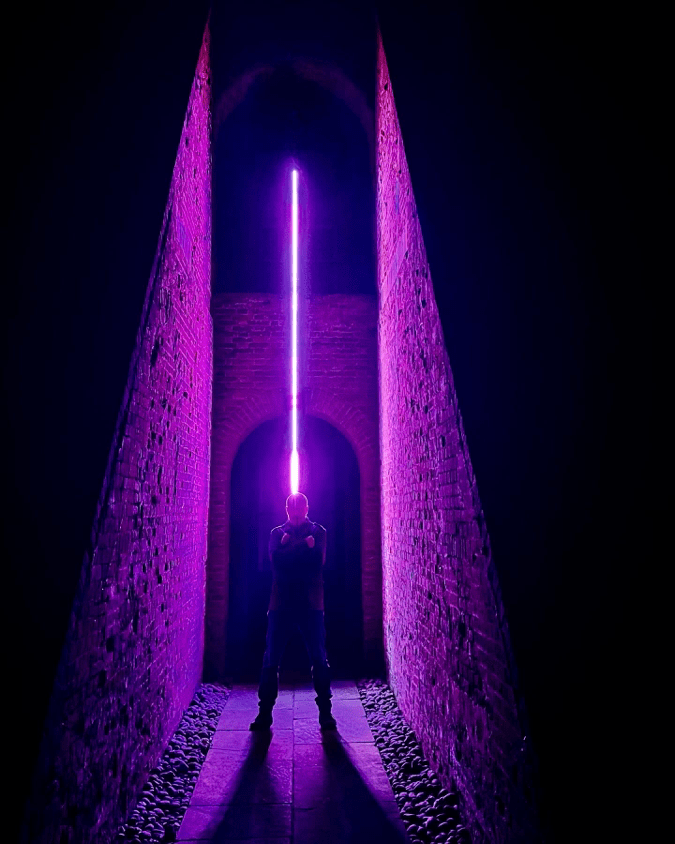 'Arch Angel'
A searingly bright light bisecting two buttresses in the North courtyard. Painful to look at. Look away and you catch a glimpse of Metraton's Cube. Look back and it's gone. Metraton's cube, said to contain the five key shapes and patterns (the platonic solids) that represent the building blocks of life; Fire, Air, Earth, Water and Ether. Like a moth drawn to light, I couldn't help but be seduced by its intensity.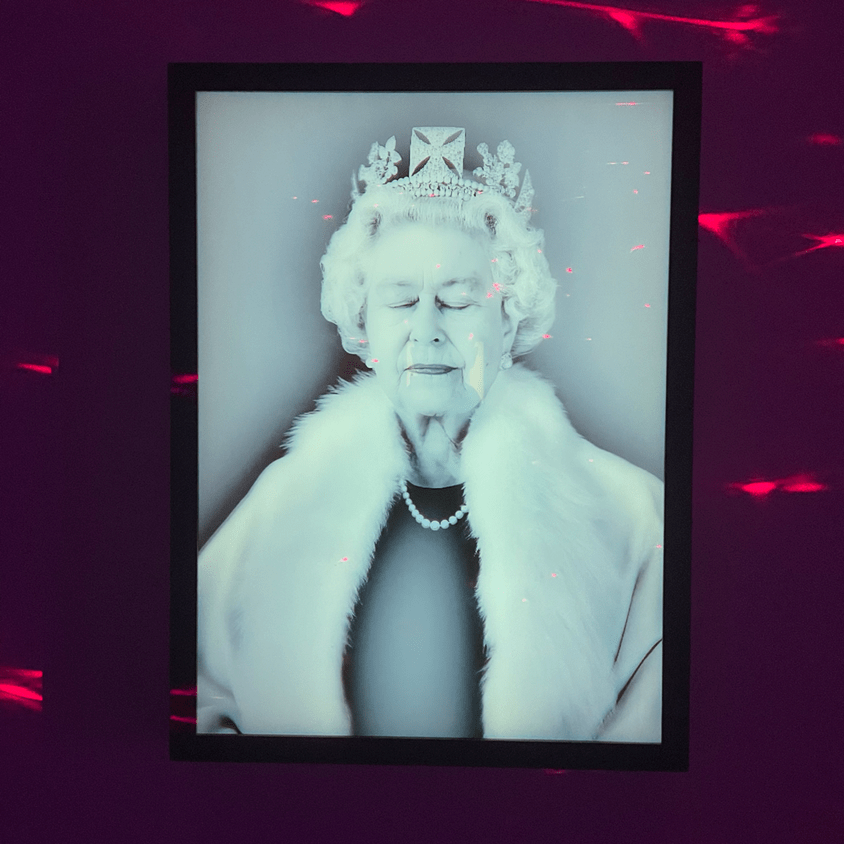 'Lightness of Being'
How to photograph one of the most photographed people in the world and still make you gasp. Levine's holographic photograph of the Queen is remarkable. Both present and absent with a proximity accentuated by distance, its serenity carries an ethereal depth unmatched by any other portrait of the Queen.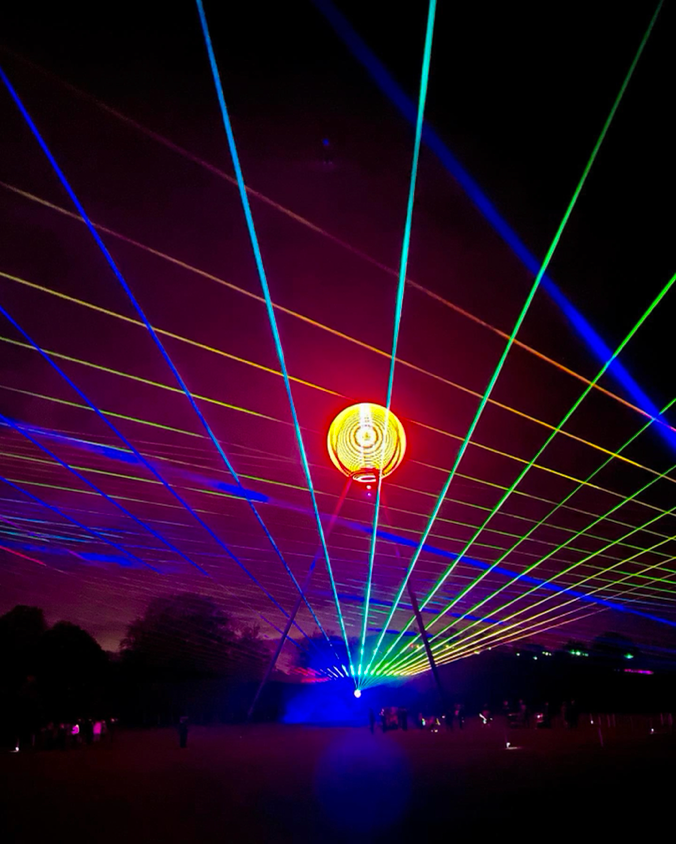 'The Molecule of Light'
Standing 25m tall, like a landing from HG Wells' War of the Worlds, on the lawn in front of the house is The Molecule of Light. Gazing up through the orb, the Moire effect, playing on the mesh as you walk around and underneath, is dizzying. Lasers and smoke create a world of awe and beauty. Gradually drifting across the skies, these create patterns both intended and unexpected.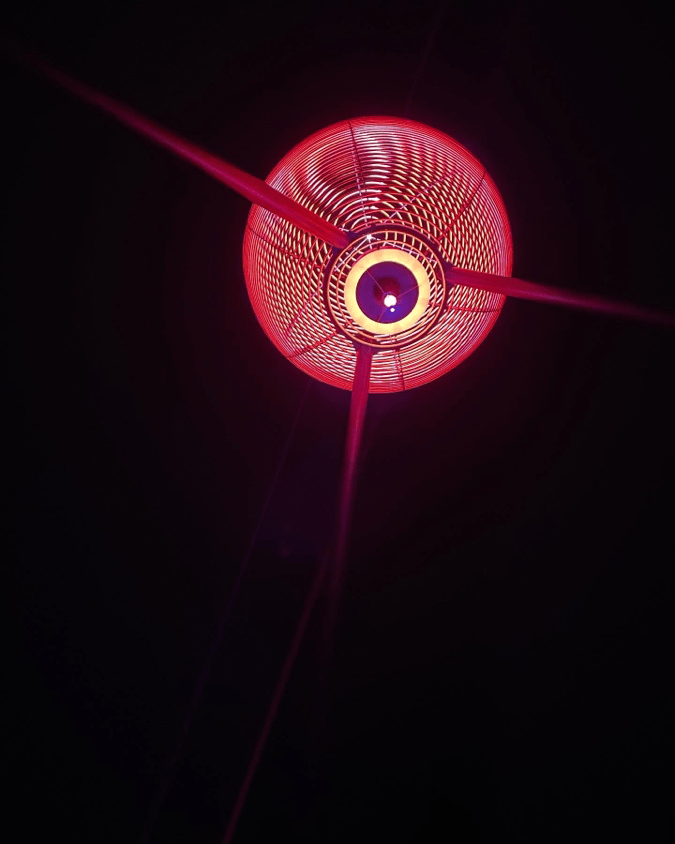 'The Molecule of Light'
Standing directly underneath the orb, a low 528Hz Frequency hum can be both heard and felt. 528Hz, the frequency with spiritual and healing properties, often called the Love Frequency, it induces a state both of relaxation and harmony, repairing both mind and body.
Levine is clearly a spiritual person and this exhibition demonstrates his ability to bring both the spiritual and scientific together to spectacular effect. Maybe a warmer evening would have enabled visitors to sit and contemplate life for longer, but this viewer was transported nonetheless.