The specialist magazine made by printmakers for printmakers has run a feature on my virtual gallery space in its latest issue.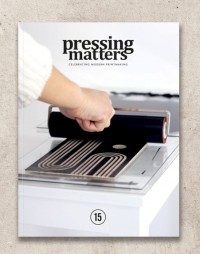 With the rise in virtual experiences following the necessity to close down galleries and exhibitions Pressing Matters chose to shine a light on my own virtual galleries. Online technologies have advanced enormously and it is now possible to completely immerse yourself in my online galleries and view my collections hanging in a virtual space or get up close to individual pieces.
You can get your copy from the pressing matters website.