Tony Cragg @ Houghton Hall
19th May –
26th September 2021
This is now the sixth year in which Houghton Hall have hosted a contemporary art exhibition in its impressive grounds.
Previous artists were James Turrell (2015), Ricard Long (2017), Damien Hirst (2018), Henry Moore (2019) and Anish Kapoor (2020), so this year's exhibition was following an impressive tradition . Tony Cragg's pedigree as a contemporary sculptor is impeccable, having represented Britain in the 1988 Venice Biennale and won the Turner prize in the same year and having exhibited at every major venue and location in the world since.
Having never seen so many of his works together was therefore an exciting prospect.
Deliberately avoiding early reviews and release material, I wondered whether his famous earlier works would be on display.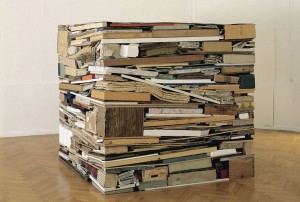 'Stack' (1975)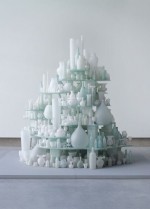 'Eroded Landscape' (1998)
Both presenting a taxonomical view of the world, the stratified layering of the earth and our relationship with it. As Cragg describes it; "fossilised keys to a past time, which is our present".
What is on display at Houghton Hall are primarily later works from his 'Early Forms' and 'Rational Beings' series and this is unfortunately the limitation of the exhibition. Akin to going to a gig and the band play all their new songs and only a couple of hits – fine if the new work is great, but it leaves you feeling slightly short changed if it's not. Although the setting here is wonderful, the chosen pieces are insufficiently varied to give the viewer a full appreciation of his works.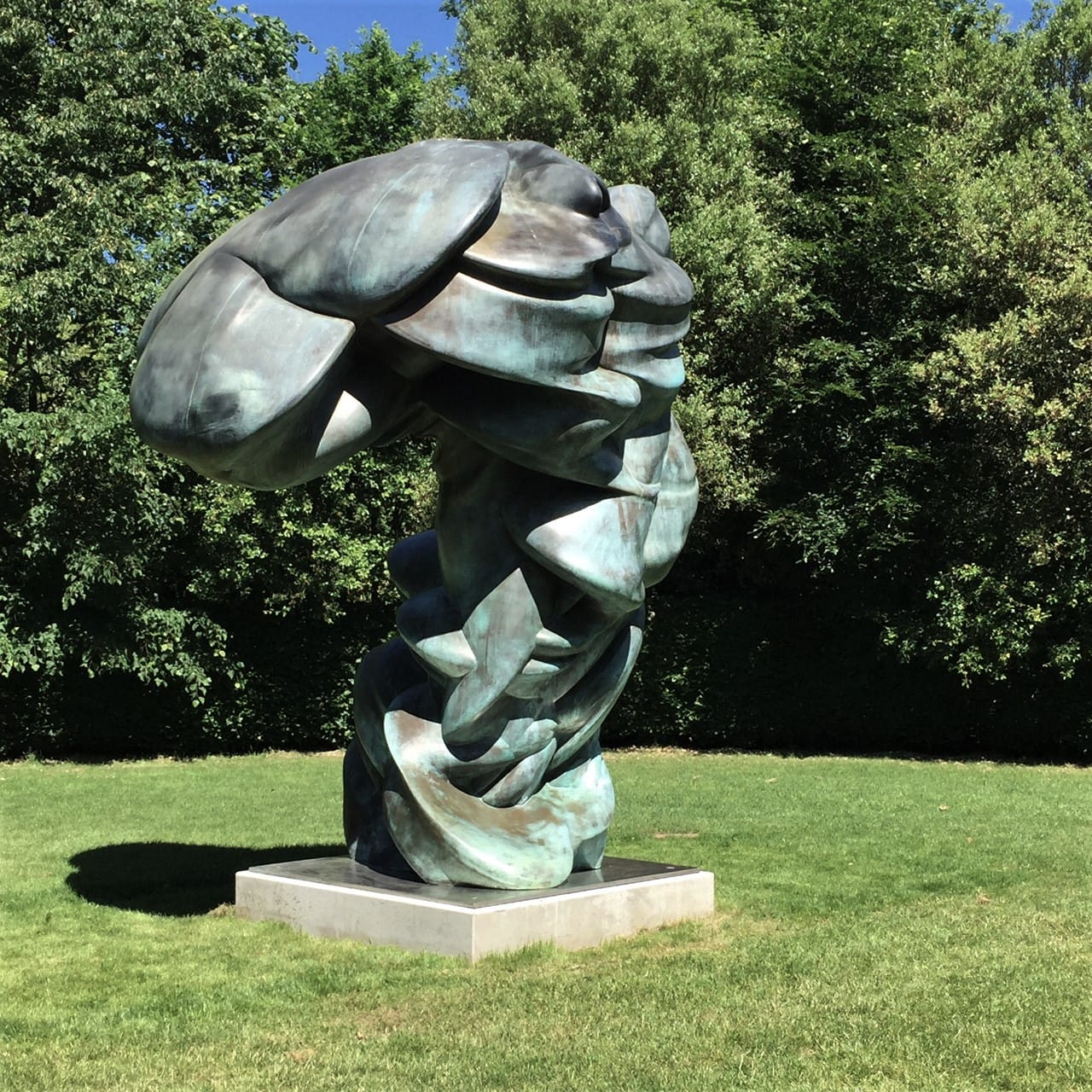 'Tommy' (2013)
A highlight of the exhibition, a twisting torso cast in bronze which carries an extraordinary power and movement. It's patination adding an additional organic feel to a form that has both strength and fluidity.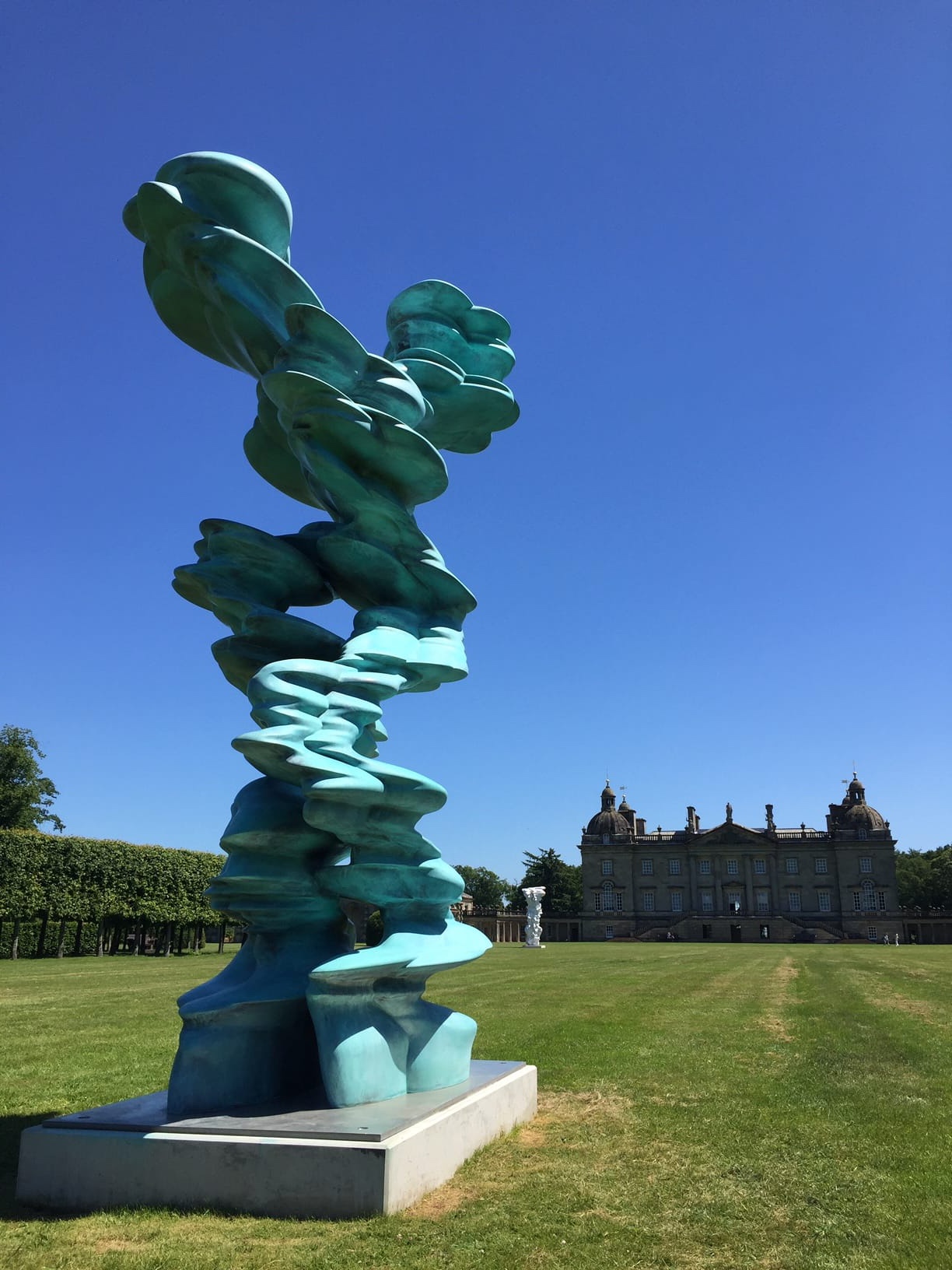 'Runner' (2015)
This work, sited in front of the main building, brings a contrasting disorder to the Palladian symmetry of Houghton Hall.
Slightly lost in the vast grounds, this work is best appreciated up close, where each layer reveals a different contortion.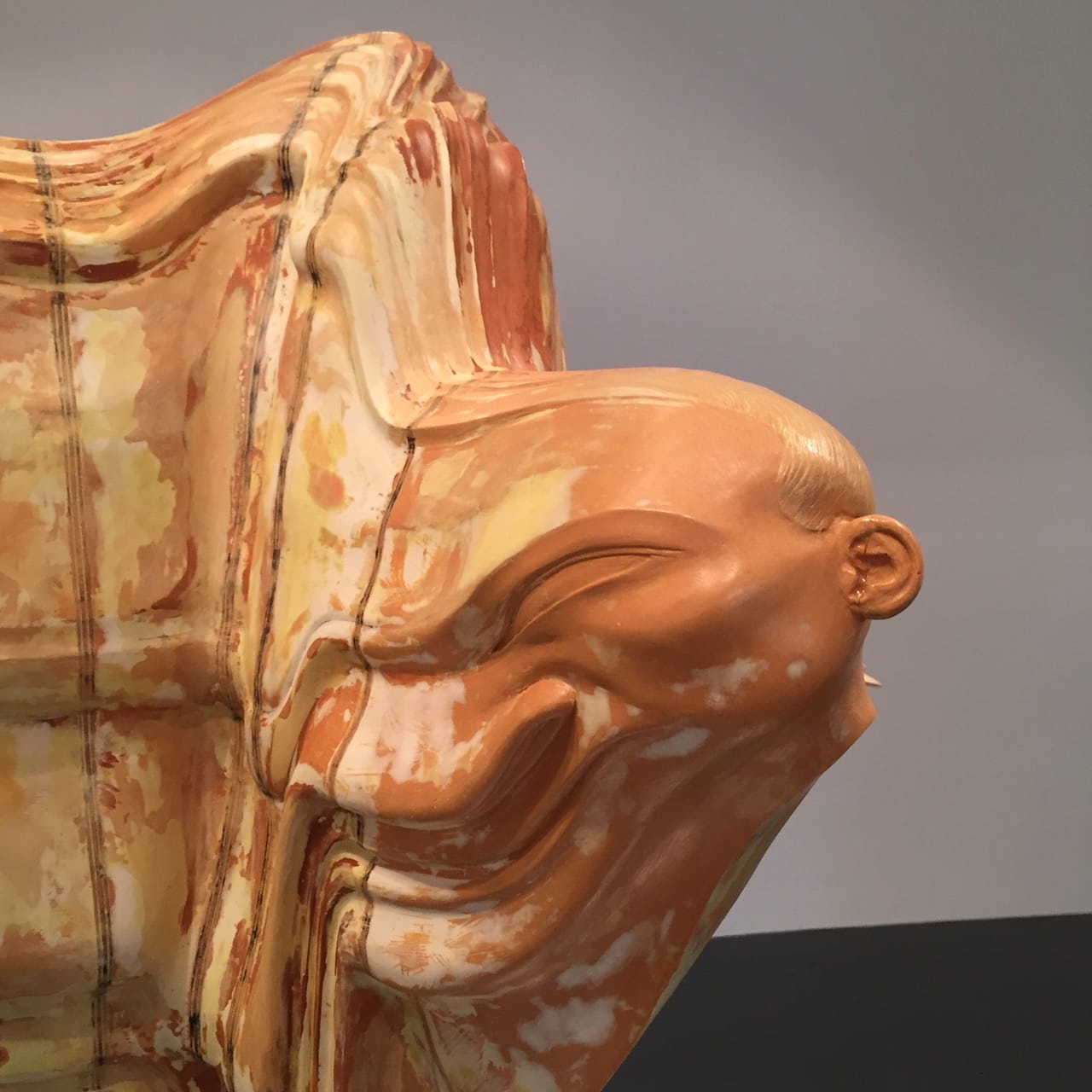 'Mental Landscapes' (2007)
Tucked away in the South Wing Gallery, the abstraction and distortion of the physical form is more obvious here, yet with it comes a creeping sense of 'so what? Yet another distortion, this time with ears'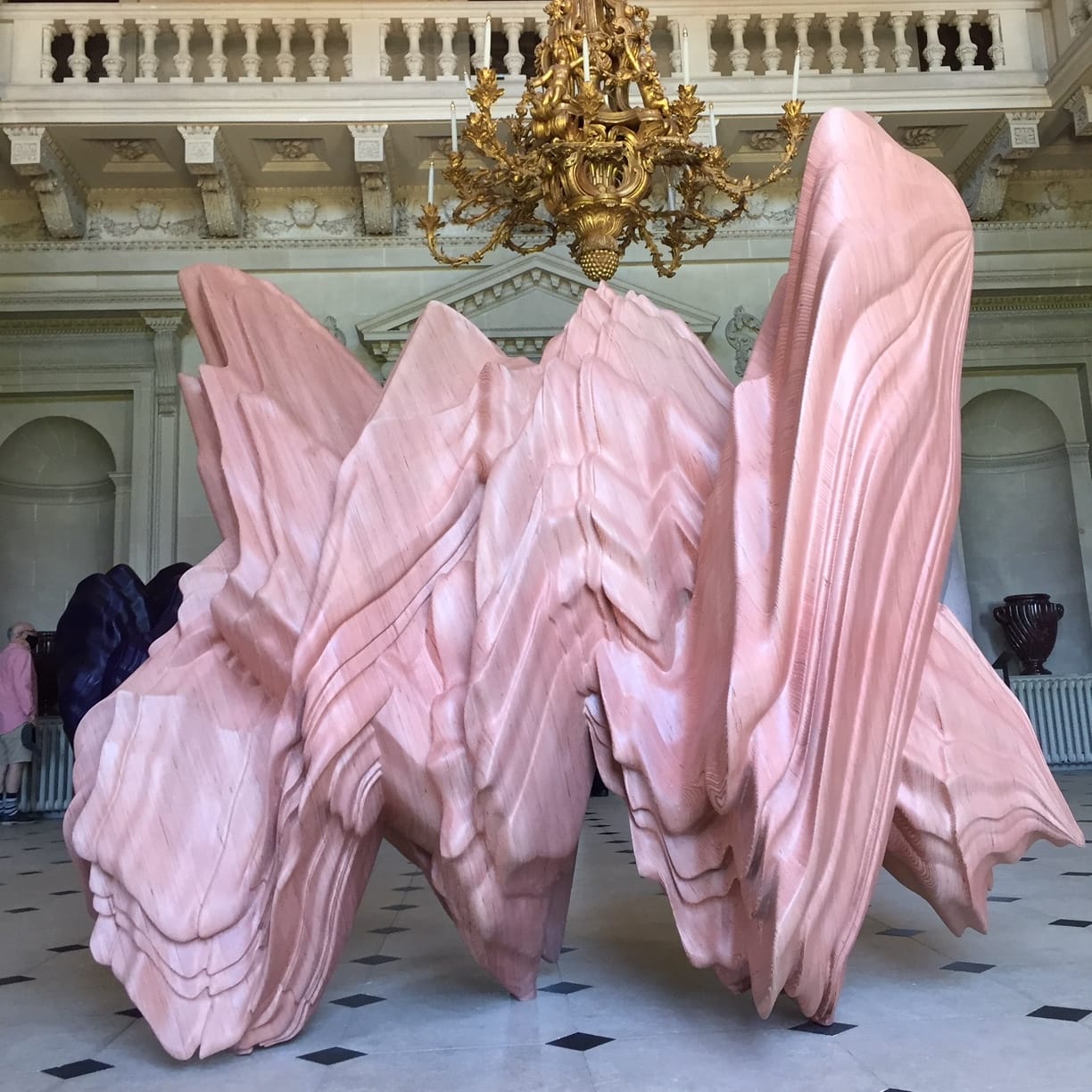 'Untitled' (2020)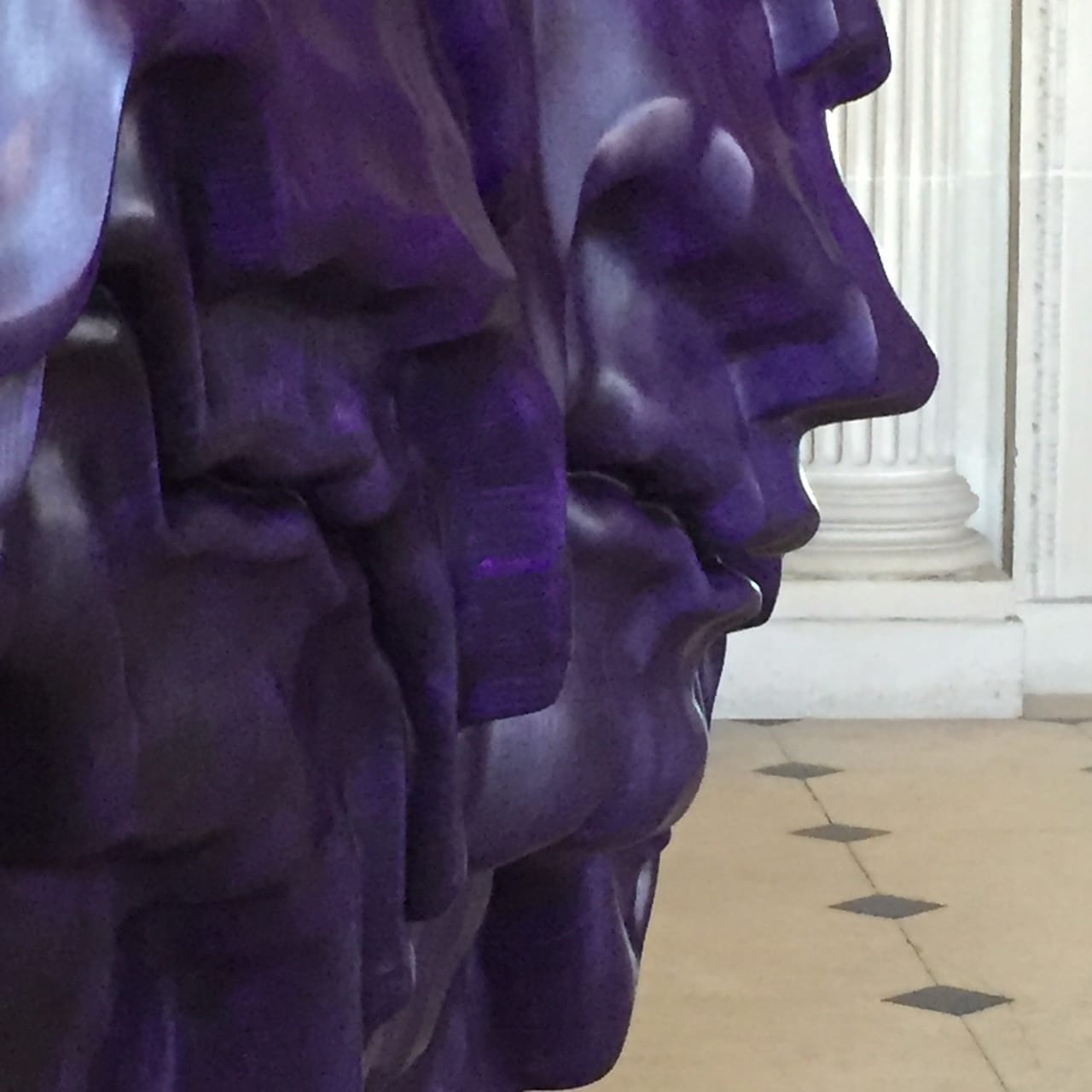 Infrequencies (2019)
It's a personal opinion, but I'm always disappointed when a work is 'Untitled'. It gives me one of two impressions; Either the artist can't be bothered to think of a title or the artist has nothing to say. These latest works, were unfortunately the weakest of the exhibition and as if to emphasise their weakness, placed in arguably, the grandest setting.
Cragg does employ a team of highly skilled crafts people to realise his visions. These pieces were so polished in their execution, that I wondered whether they were in fact the result of the human hand or simply an exercise in the use of a 3D router. Not that this, generally, is in itself a problem, except that with Cragg's work, part of the awe lies in the belief that the beguiling contours and shapes are the product of the human hand.